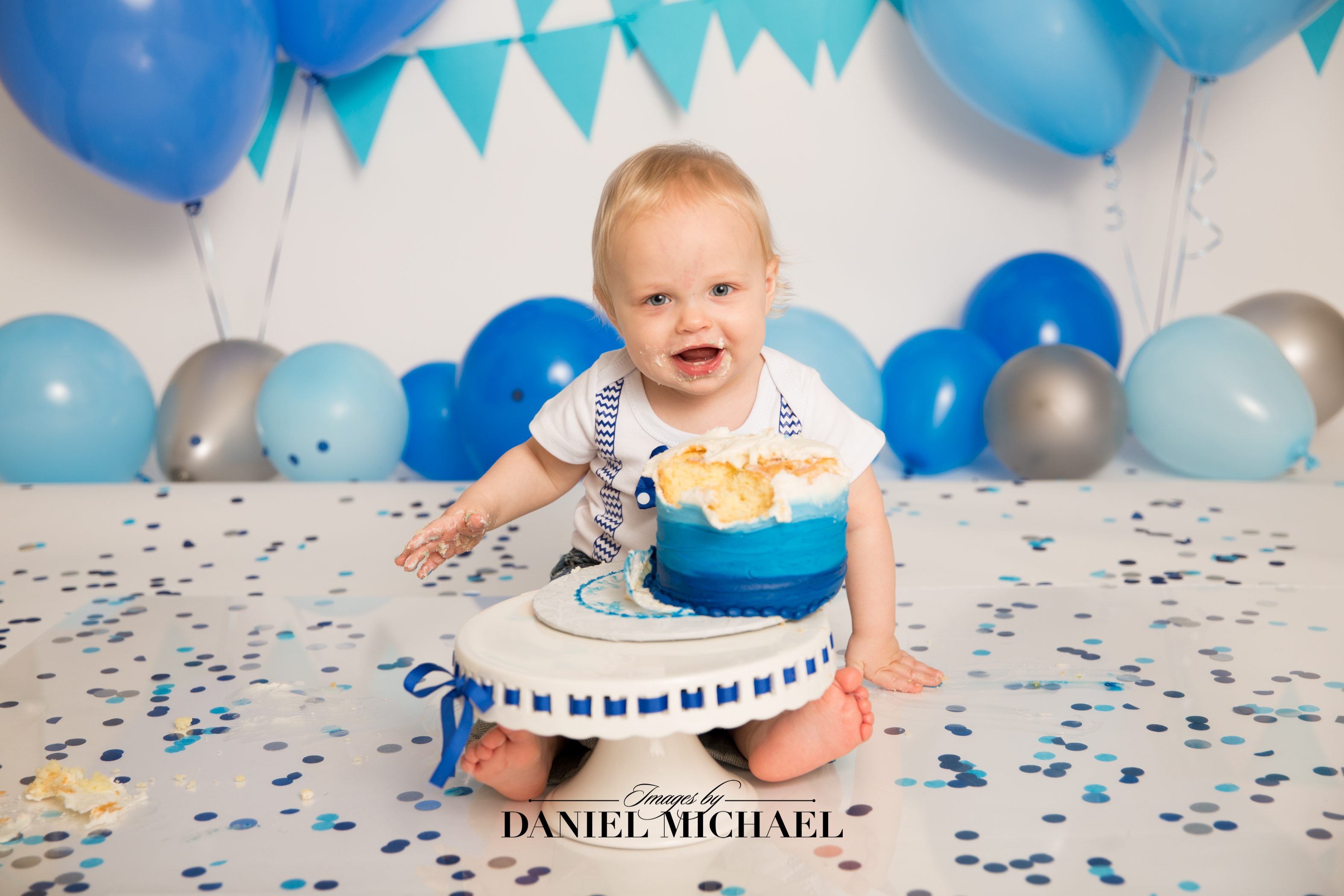 First Birthday Portrait Session
Our first birthday portrait sessions are a customizable session up to an hour long. They can be in our studio or  outside (weather permitting). You will be providing the cake.
With each session you get:                                                     
All the photos your photographer takes (minus duplicates and blinks). 

All those photos are edited a natural edit (no photoshop work done), they will look just how you did on the day of your session. 

We give your photos to you via an online gallery only. This is how you will view, download, share and order prints. 

The images are a digital download only. Once you download your images onto your computer, you will be able to back them up onto a USB drive or cloud based system of your choosing. 

All the photos are downloaded at full resolution, so you can make large, high quality prints. There is also an option to download a small web size for sharing. 

You are able to download, share and order high quality prints through the gallery.

You get a print release, upon request.
An outside first birthday session is an outdoor portrait session. Your photographer will provide a few balloons and cake stand to coordinate with your child's outfit. 
We offer two types of in studio first birthday sessions.
The first is our studio session $225.00. Your session is in studio, up to an hour long and 2 sets. One is a basic set and the other is one your photographer will create is a celebration set with balloons and tissue poofs.
The second is a first birthday theme $315.00. It is still a studio session, up to an hour long with 2 sets (basic & celebratory). This is a specific themed set you will discuss with your photographer; this goes beyond the tissue poofs and balloons. This type of session must be planned at least a month in advance with your photographer. That way they have time to create your set.
*Starting 1/1/2020; If you would like your photos to be skin edited or have additional editing requests we will be providing editing packages to add onto your session.
Please contact us with any inquiries or questions.